A Spine-Chilling Thriller
BASED ON MEDIEVAL TORTURE RITUALS
A Burn Out White-Boy Cop, an Ivy League Female FBI agent, and Multiple Serial Killings...


Two Native American gang-members get caught roughing up rival gangsters at the scene of a gruesome murder. 25-year-old FBI agent Megan Little Valley is called in to handle the investigation. Disgraced 31-year-old former New York City police officer Richie Eccles joins her. White-boy Richie grew up on this Rez and endured daily ass-kickings. Although, he's taken up drinking and drugs and living on his parent's couch, he wants to help and escape his troubled past.

Cop/Gender Rivalry


Outsider Megan Little Valley gets no help on her investigation from the other Native Americans. She is forced to partner with Richie to get anything done. They hate each other, but these two strong-willed officers' verbal and physical battles are tempered by violent serial killings and their shared concern for the tribe.

The Ritual Sacrifices

The serial killings are based on Pyramid Lake tribal legends acted out through Renaissance artworks of public executions. Richie realizes too late that he and Megan have been short-sighted. Cultural arrogance and benevolence like theirs is driving the ritual executions. The ferocious killings push them to question their reasons for being law enforcement officers and ultimately, to fight for their own lives.
---
Accolades: Stage - Reading at Stanford University
"Congratulations on a powerful and well produced staged reading of 'Black Warrior of Pyramid Lake.' It was a well acted and paced reading... The majority of people in the U.S. have no clue about the degree of violence on reservations (domestic violence, violence against women, gang conflicts, criminal related businesses, etc.) I thought the wit, artistic strengths and popular form (Ala 'Breaking Bad,' 'The Wire,' etc.) gave non-indians an insight into self-destruction that has now become one of the forms genocide has taken. I brought two friends, one of whom is a leader within her tribe, the Northern Chumash. They both really liked the performance and appreciated the rejection of romanticized portrayals of Indians."
​-Elisa Marina Alvarado (Artistic Director of Teatro Visi
ón)
"'Black Warrior' was inspirational - proactive, witty, unpredictable, entertaining - it captured the promise and peril of Rez life!"
-Karen Biestman (Associate Dean and Director of Stanford's Native American Cultural Center)

"Thank you for inviting me to experience the incredibly talented ad evocative work! I hope the discussions about the solutions [to these many issues] will happen soon. The work is, wow, extraordinary!!!"
-Naomi Brown (Stanford University Psychologist)

"Man, that was INTENSE!! It was dark, it was funny... The characters were real and interesting and kept me engaged throughout the whole thing. Very nicely done."
-Bill Burnett (Executive Director of Stanford's Design School)

"Bravo! We thoroughly enjoyed the powerful presentation. The actors did a great job and sustained the pace from beginning to end so that it crackled with energy and suspense...We look forward to learning the actors' names so we can watch for them in the future."
-Sandy Citrin (Stanford AVP for Student Life)

"Amazing! A tour de force performance!"
​-Rush Rehm (Professor of Theater - Directing)

"I especially love [the] characters and I could completely see this expanded into a full TV show and be able to spend more time with all the characters. Congratulations on such a great piece!"
​-Mona Thompson (San Francisco based Improv Coach and Creative Facilitator)

Powered by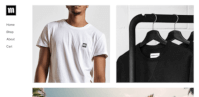 Create your own unique website with customizable templates.